Regular price
Sale price
€15,92 EUR
Unit price
€66,33
per
kg
Sale
Sold out
We bring a piece of India to you
• A taste explosion that is not excessively sweet
• Harvested, popped and flavoured with hand
• Sweet cocoa snack - without guilt
• Free from preservatives & additives
• 100% vegan, gluten-free, sweetened with coconut blossom sugar

✔️ Free shipping for orders of 2 boxes or more
✔️ 1 box (240g) = 8x 30g packs (unmixed)
✔️ CO2 neutral shipping with DHL GoGreen
Product description

The seeds are handpicked, popped, gently roasted and then flavored to bring out the flavor. Your taste buds will appreciate a sweet treat! Try the sweet coconut lotus pops infused with cocoa powder and enjoy a guilt-free sweet snack!
Ingredients & nutritional values

Ingredients: Roasted Seeds of Eurayle Ferox (67%), Coconut Milk (9%), Coconut Sugar (8%), Coconut Oil (7%), Cacao Powder (4%), Olive Oil, Vanilla Powder, Salt
---------
Nutritional Value pro 100g / pro 30g (1 Portion):
Energy 2.166kJ (517kcal) / 650kJ (155kcal)
Fett 25g / 7.5g
saturated fat 4.8g / 1.4g
Carbohydrate 65g / 19g
from Sugar 15g / 4,5g
Fibre 3.0g / 0.9g
Protein 6.9g / 2.1g
Salt 0.25g / 0.08g
Notes on allergens

Can contain traces from peanuts, milk, mustard, sesame and soya. It can contain traces of the shell as it is a natural product.
View full details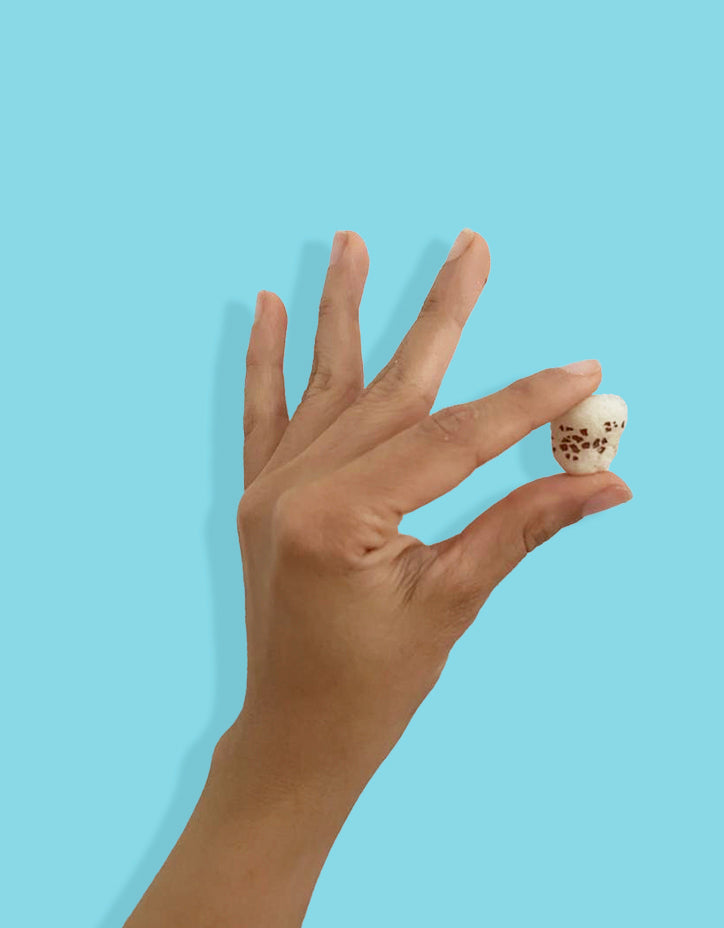 What makes the Water Lily Pops so special and crunchy?
The seeds of the prickly water lily have positive natural properties, such as:
contain valuable amino acids,
are free of sugar and
are rich in minerals and antioxidants.
After harvesting, the seeds are dried in the sun and then popped under high heat (fireplace). When refined with our natural ingredients, the pops are also roasted without palm oil. This keeps the pops very crispy and light.