Regular price
Sale price
€15,92 EUR
Unit price
€66,33
per
kg
Sale
Sold out
We bring a piece of India to you
• A crunchy salty snack with 3 ingredients
• Seasoned in olive oil with pink salt
• Free from preservatives & additives
• 100% vegan, gluten-free and sugar-free
✔️ Free shipping from 2 boxes within Germany
✔️ 1 box (240g) = 8x 30g packs (pure)
✔️ CO2 neutral shipping with DHL GoGreen

Product description

The seeds are hand-picked, popped, gently roasted and then flavored with spices to bring out the flavor. Our Pink Salt flavor is blended with olive oil and pink salt to provide the most natural flavor of the Lotus Pops.

With this classic bestseller, snacking is really fun in between!
Ingredients & nutritional values

Ingredients: Roasted seeds of Euryale ferox (85%), olive oil, pink salt (2%)
---------
Nutritional values ​​per 100g / per 30g (1 serving):
Energy 1,965kJ (469kcal) / 589kJ (140kcal)
Fat 17g / 5.2g
of which saturated fatty acids 3.6g / 1.1g
Carbohydrates 68g / 21g
of which sugar 0g / 0g
Fiber 4.5g / 1.4g
Protein 7.3g / 2.2g
Salt 2.0g / 0.6g
Notes on allergens

May contain traces of peanuts, milk, mustard, sesame and soy. As it is a natural product, it may also contain seed coats.
View full details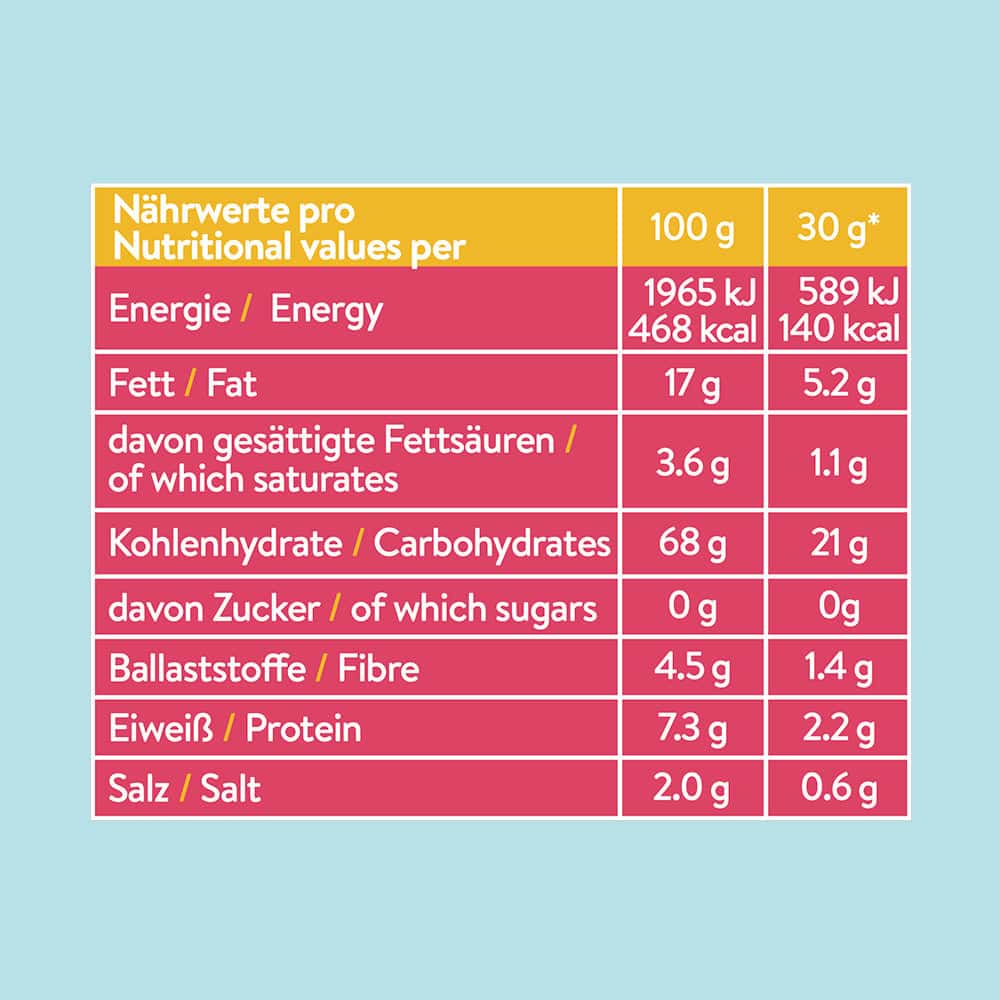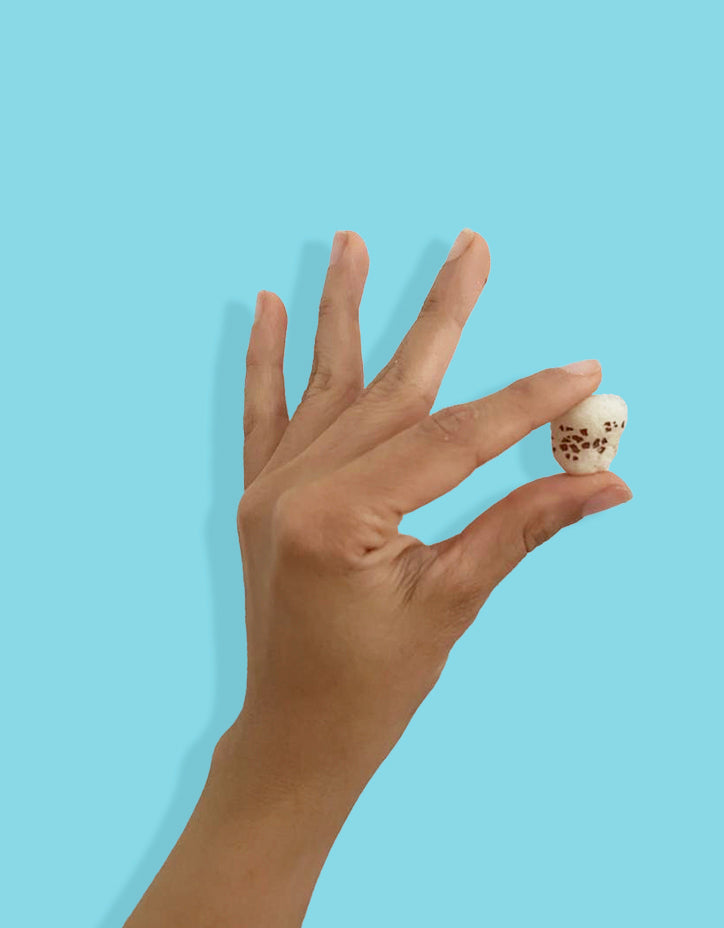 What makes the Water Lily Pops so special and crunchy?
The seeds of the prickly water lily have positive natural properties, such as:
contain valuable amino acids,
are free of sugar and
are rich in minerals and antioxidants.
After harvesting, the seeds are dried in the sun and then popped under high heat (fireplace). When refined with our natural ingredients, the pops are also roasted without palm oil. This keeps the pops very crispy and light.